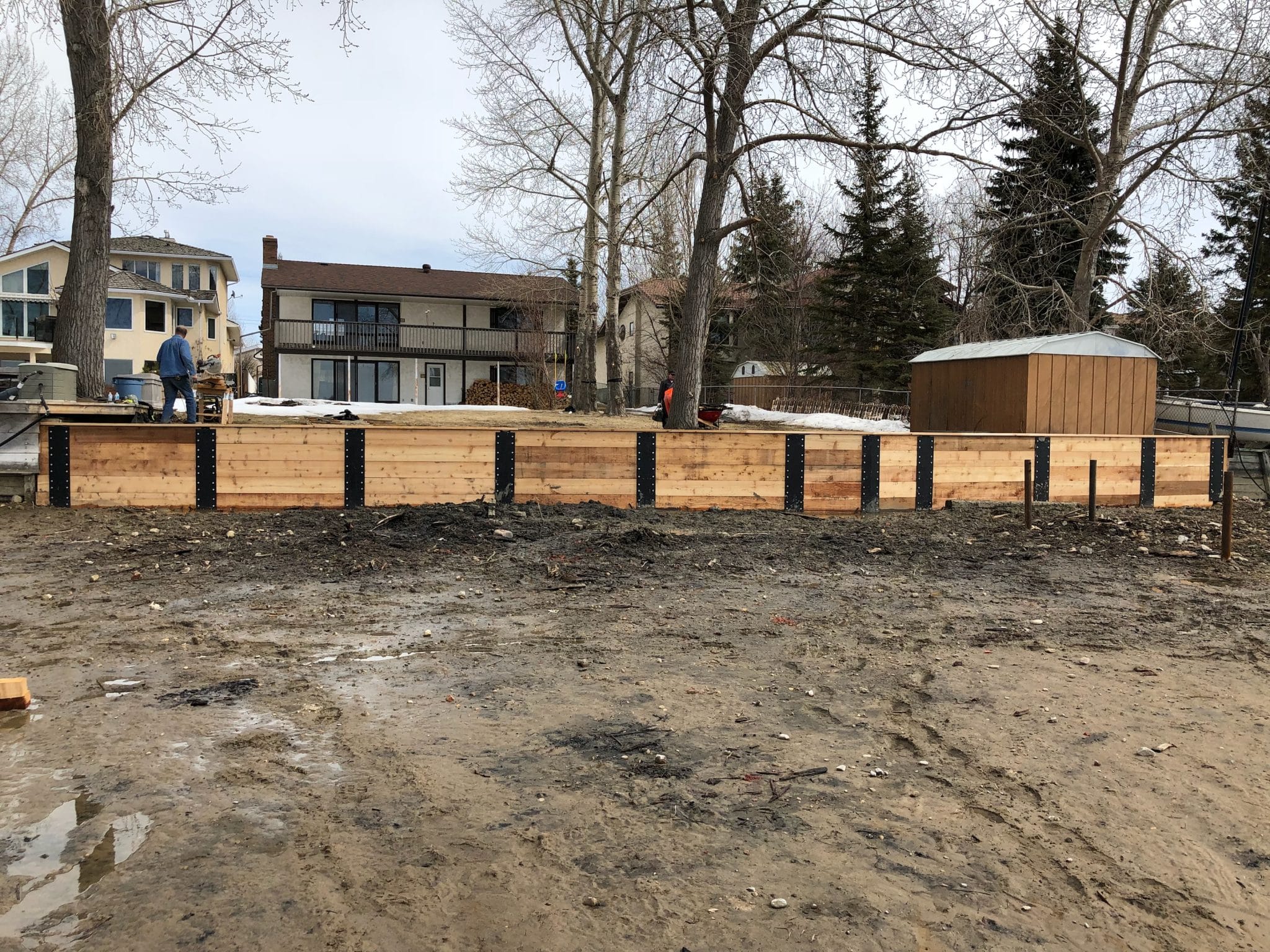 Erosion-Prevention Retaining Wall
Erosion was causing property damage, requiring a rebuilt retaining wall at Chestermere Lake.
More about this retaining wall job
An older retaining wall on the property had failed, and erosion was causing property damage (including some felled trees) – the optimal solution was to replace the retaining wall. By using screwpiles with the retaining wall, we were able to add structural stability and increase the lifespan of the wall, as well as include a walking and viewing deck on the new wall.
Challenges we overcame
Winter weather
Time restraints due to the impending rising water level of Lake Chestermere
Results of this job
With the added viewing deck on top of the wall, the client not only had something to protect their property, but an area to add further enjoyment and recreation.
---