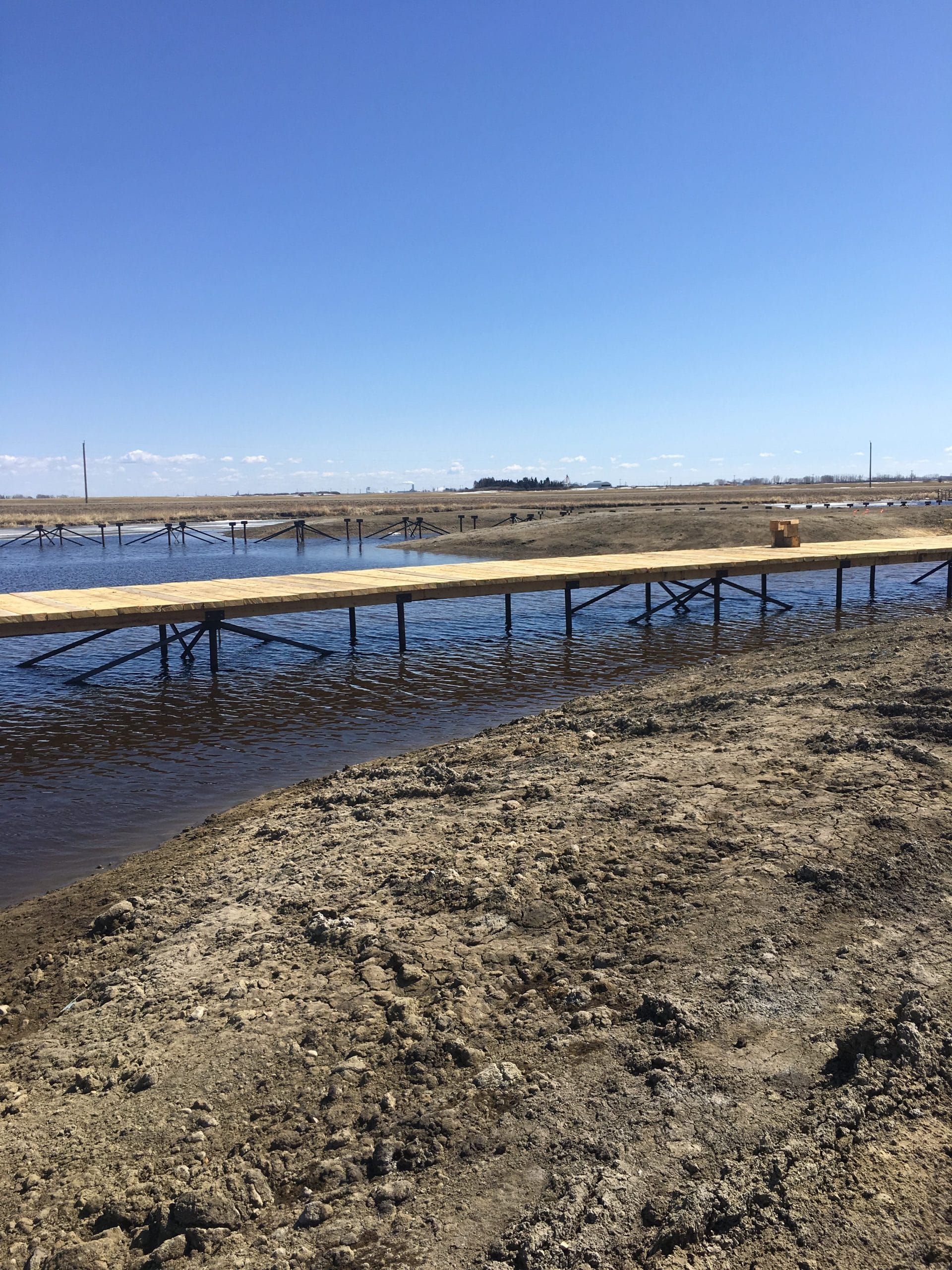 Screwpile Supported Pedestrian Bridge
A bridge was needed to allow golfers to get from one side of the pond to the other during play.
More about this screwpile job
While the Serenity Golf Course was under construction, they designed a bridge to move between the 8th and 9th hole. We installed the screwpiles and crossbracing, and the bridge was securely built on top. While we felt that an open concept would have looked great, side rails were added to the bridge for safety reasons.
Challenges we overcame
Winter weather challenges
Results of this job
The bridge turned out great – we've inspected it a few times as we played the course ourselves.